E1- Presentation of the project results to other Higher Education Institutions in Cyprus
Date: 06/07/2022
Country: Cyprus
A number of stakeholders were invited to attend the event namely academics from all relevant departments of HE institutions in Cyprus, members of relevant scientific societies  such as the Pediatric society members, members of patient organisations and decision makers from the Ministry of Health. 
The event started with an introduction to the scope of the project and an overview presentation of the project results. This was followed by a brief presentation and taster of the project materials (Interactive activities, Educational videos, Role Plays) and a showcase of the VR videos. 
Overall, we received very positive feedback from the participants. The participants engaged in the presentations and interactive exercises, shared their own experiences and stressed the importance of training in empathy skills not only for students but also health care professionals. They also provided suggestions on how the curriculum of the EmpathyInHealth could be applied in Cyprus e.g. through the promotion of the course in different academic programmes as well as policy makers such as the Ministry of Health and the State Health Services Organisation (SHSO) (e.g. via promoting the course as part of the continuous professional development of healthcare providers such as doctors, nurses etc.).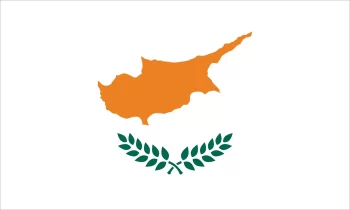 E4 – Presentation of the project results to other Higher Education Institutions in Greece
Date: 27/07/2022
Country: Greece
The multiplier event took place in the amphitheater of Dept. of physiotherapy, University of Thessaly and participants had the chance to participate face to face and online as well. The event started with an introduction and overview presentation of the project. The following presentation included the explanation of 3 units of the project and the materials were created for each unit (educational videos, role plays, interactive activities). Presentations were completed with a showcase of the VR videos and participants had the opportunity to try them out. The event ended with a dinner which included food and drinks for all.  
 Overall, participants were very enthusiastic with the content of the project, and we received very positive comments and feedback. During the presentation, they were engrossed with the project materials and VR scenarios. At the end, they expressed their thoughts and their experiences about the meaning of training in empathetic communication skills for all the healthcare professionals and all participants agree that a curriculum for improving communication skills is essential in all departments of health sciences at the university.